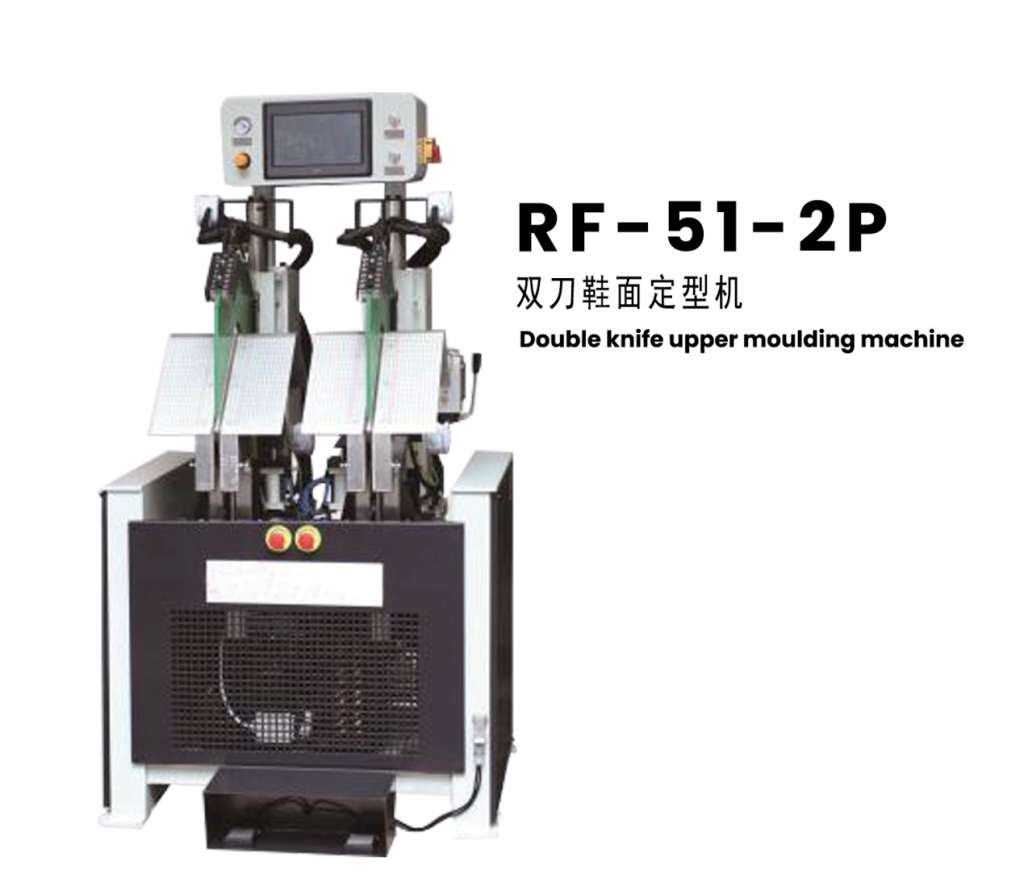 产品特点:
本机适用于皮靴靴面的预型加工,使之基本达到鞋靴面的前部弧线形状。
1.同时具有制冷、加热功能,可根据不同材料选择温度,使其达到最佳效果。
2.自动化程度高,操作方便,缩短生手学习操作时间。
3.所有动作都由气缸来完成,保持靴面原来的韧性和光泽度。
4.可根据客户需求定制冷热不同组合。
Product characteristics:
This machine is suitable for the preform processing of leather boot upper, which basically reaches the curve shape of the front part of the shoe face.
1. At the same time, it has the function of refrigeration and heating, and can choose the temperature according to different materials to achieve the best effect.
2. High degree of automation, easy to operate, shorten the learning and operation time of novice.
3. All movements are performed by the cylinder, maintaining the original toughness and gloss of the upper.
4. Can be customized according to the needs of different combinations of hot and cold.