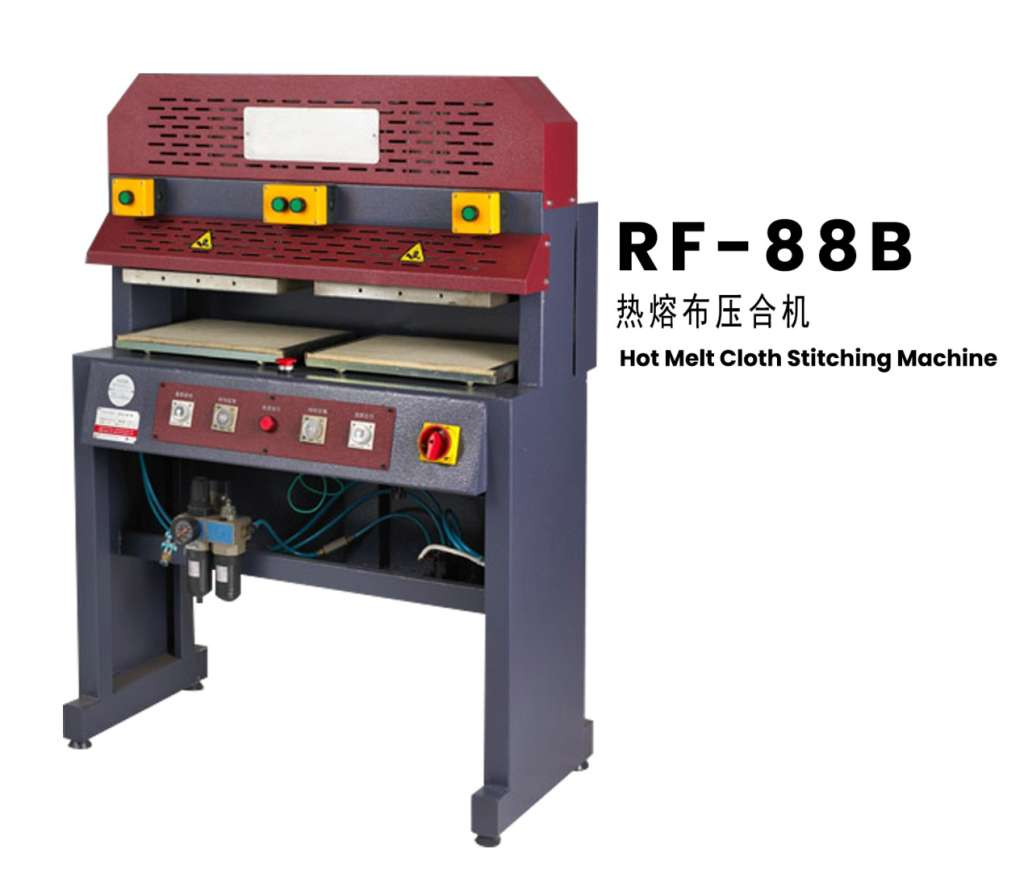 产品特点:
绷帮成型前热熔衬与鞋帮的贴合.
功 能:
避免鞋帮在绷帮时断裂,使不同的皮革达到较好的绷帮和成型效果.双工位可同时工作,工作速度快、生产效率高。全气动工作,噪音低、环境污染小。鞋包与热熔布结合更加紧密、表面更加平整。

Product characteristics:
The fitting of the hot melt lining and the uppers before the uppers are molded.
Work energy:
Avoid uppers breaking during uppers, so that different leather to achieve better uppers and molding effect. Double work position can work at the same time, the work speed is quick, the production efficiency is high. Full pneumatic work, low noise, low environmental pollution.
The shoe bag and the hot melt cloth are combined more tightly, the surface is more smooth.