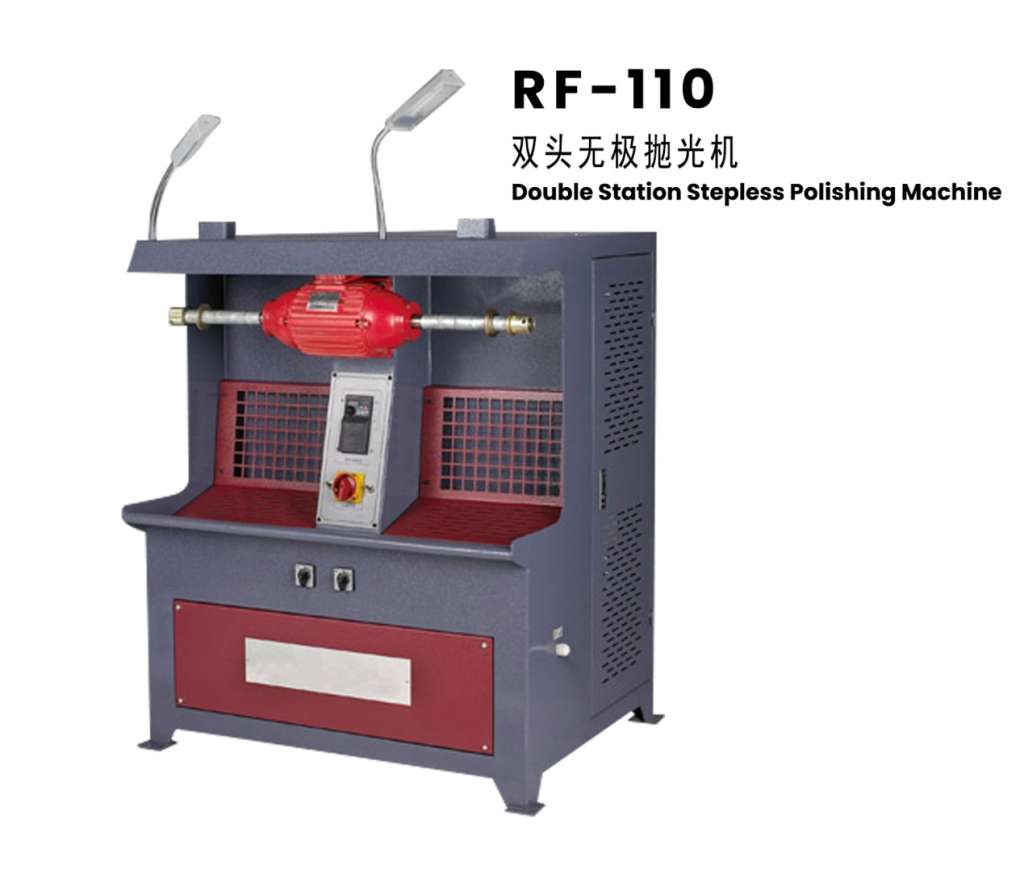 产品特点:
用于各种外底的起毛、抛光、擦色、修边、上腊等功能。另也可用于手表、塑料、眼镜等各类零件的抛光。
功能:
本机适用范围广泛,在制鞋工艺中是外底美容的理想设备。
抛光轮最大直径 

Max.grinding wheel diameter
Product characteristics:
It is used for raising, polishing, polishing color, trimming, waxing and other functions of all kinds of outer bottoms.
Also can be used for watches, plastic, glasses and other parts of the polishing.
Functions:
This machine is applicable to a wide range, in the shoemaking process is the ideal equipment for outsole beauty.