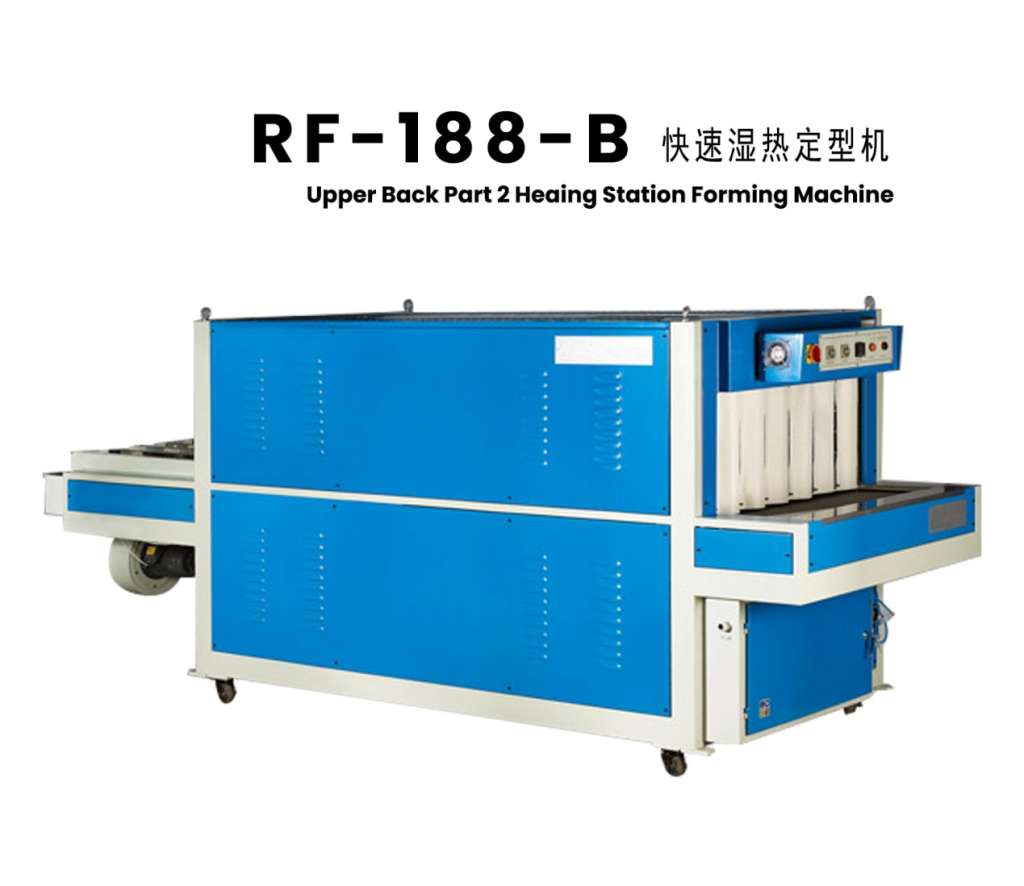 产品特点:
利用高湿蒸汽及干燥的热气高效率软化定型帮面,以达到快速成型效率。特殊不锈钢风道设计,利用高速热风强对流,快速消除帮面内应力,使帮面更贴楦。保持原有的柔韧性与光泽度。高效能可调式输送控制系统。
Product characteristics:
high wet steam and dry hot gas can be used to soften and shape the surface, so as to achieve the efficiency of rapid prototyping.
Special stainless steel duct design, the use of high-speed hot air strong convection, rapid relief of the stress in the face, so that the face more attached to the last. Keep the original flexibility and glossiness. High efficiency adjustable conveying control system.