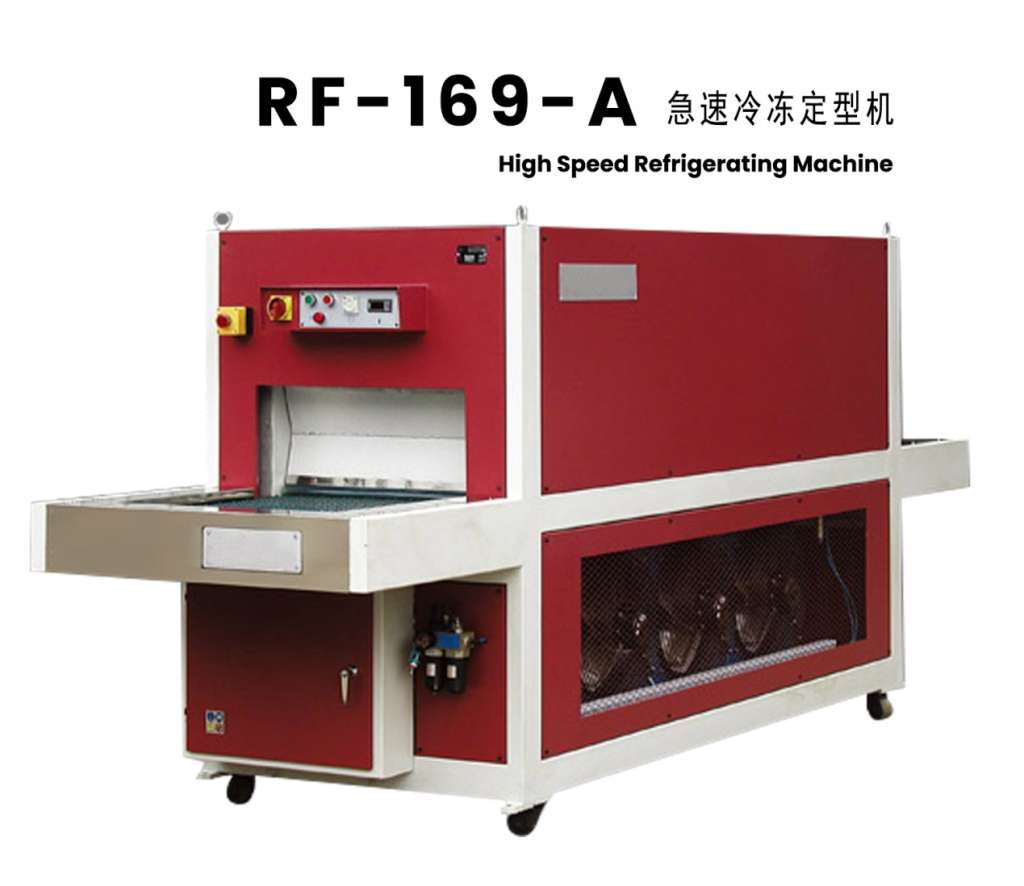 产品特点:
用于各种不同形状、规格、型号的男女鞋/靴的冷冻定型加工。
功能:
使定型后的鞋/靴平整光亮,富有弹性。高效可调试输送控制系统。强劲的冷冻系统,高转速的风量再循环系统。多通道冷气,自动除霜,快速冷冻定型。风道温度达到-20℃节电、节时、节省楦头。
Product characteristics:
For all kinds of different shapes, specifications, models of men's and women's shoes / boots frozen stereotyping processing.
Functions:
The shoes / boots after shaping are smooth, shiny and elastic.
Efficient and debugged conveyor control system.
Strong refrigeration system, high speed air volume recirculation system.
Multi-channel air conditioning, automatic defrosting, rapid freezing and setting.
When the air duct temperature reaches -20 ℃, it can save electricity, save time and save last.