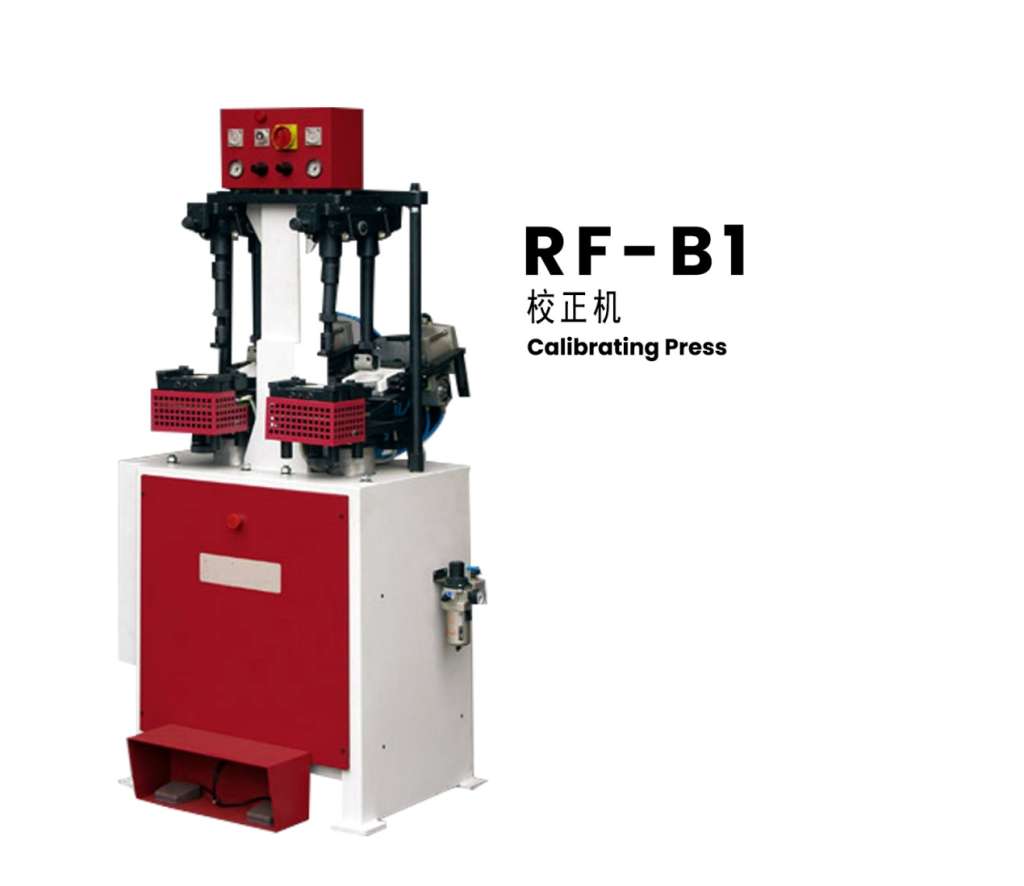 产品特点:
适用范围:
用于中高档皮鞋结帮后帮边纠正压合加工工艺。
功能:
采用先预热处理,再纠正前后帮结帮过程边角扫刀的误差,具有超强校正纠错功能。全气动控制,具有压力均匀,成型美观,效率高的特点。以铰链式压脚结构,鞋子取放容易、快捷。不同的鞋材,可选择不同的压合方式,以达到最佳效果。采用双工位操作,每工位有其独特的时间控制,操作容易且控制准确。
| | |
| --- | --- |
| 电源电压 Power voltage | AC 380V 50 Hz |
| 总功率 Total power | 2.5Kw |
| 气源压力 Air pressure supply | 0.5MPa |
| 生产能力 Daily output | 2500双/班(8 HOURS) |
| 外形尺寸 External dimensions | 0.95×0.6×1.82(m) |
Product characteristics:
Scope of application:
It is used for correcting pressing process of uppers of middle and high grade leather shoes.
Functions:
It adopts preheating treatment first, and then corrects the error of edge angle sweeping knife in the process of front and rear side knotting, which has the function of super correction and error correction.Full pneumatic control, with uniform pressure, beautiful molding, high efficiency characteristics.With hinged presser foot structure, the shoes are easy and quick to take and put.
Different shoes material, may choose the different press the way, in order to achieve the best effect.Using dual operation, each station has its own unique time control, easy to operate and accurate control.