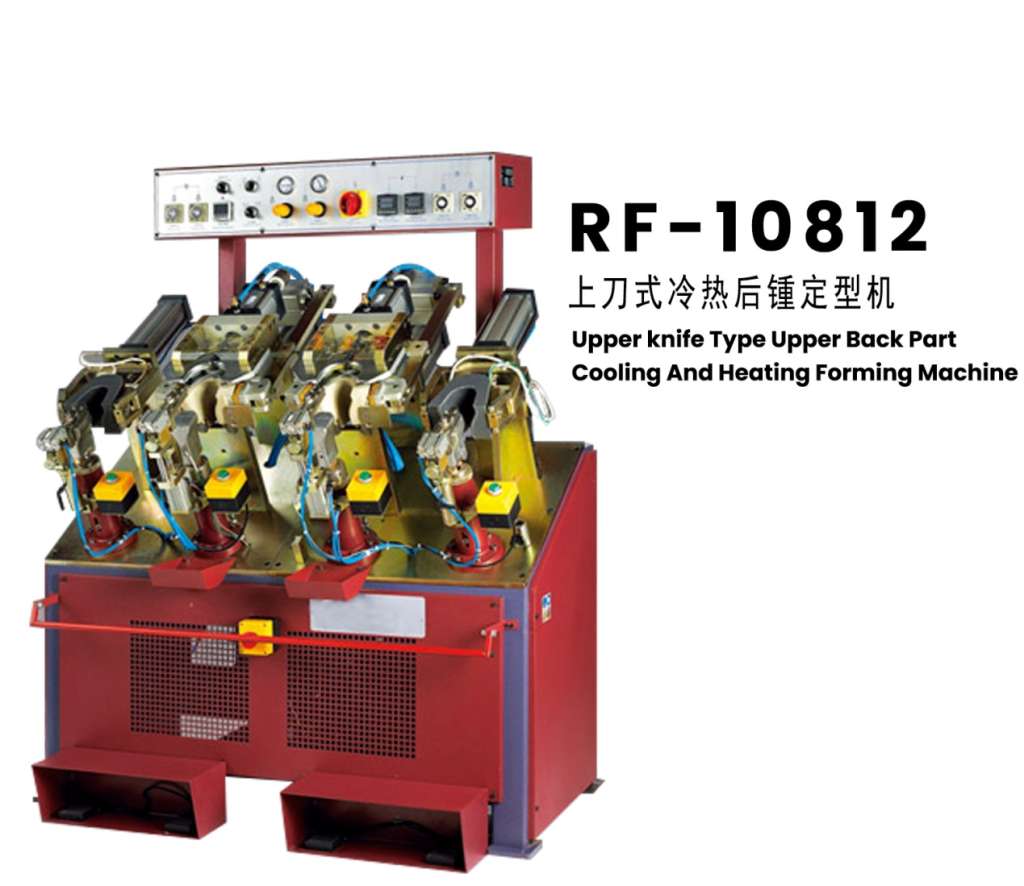 产品特点:
本机特别适用于各种男、女凉鞋鞋帮后踵预成型加工,特别是对一些后踵比较短小的女式凉鞋成型加工,更能体现出本机独特的优良性能。
1.独特的爪钳设计使各种各样短小的后帮都能此机上定型。
2.短小后帮定型要转换为正常后帮定型,只需要转动操作面上的转换开关即可,同时拆下爪钳部分放在旁边的安装座上,实现一机多能。
| | |
| --- | --- |
| 电源电压 Power voltage | 380V / 50Hz |
| 总功率 Total power | 1.5 Kw |
| 气源压力 Air pressure supply | 0.4~0.5MPa |
| 生产能力 Daily output | 2500 pairs Per(8小时) |
| 外形尺寸 External dimensions | 1300×760×1600mm |
Product characteristics:
This machine is especially suitable for all kinds of men's and women's sandals, especially for women's sandals with short heels, which can embody the unique and excellent performance of this machine.
1. The unique claw clamp design enables a wide variety of small rear sides to be finalized on the machine.
2. If you want to convert the short back side to the normal back side, you only need to turn the switch on the operating surface. At the same time, you can remove the part of the claw clamp and put it on the installation seat next to it to realize the multi-function of one machine.