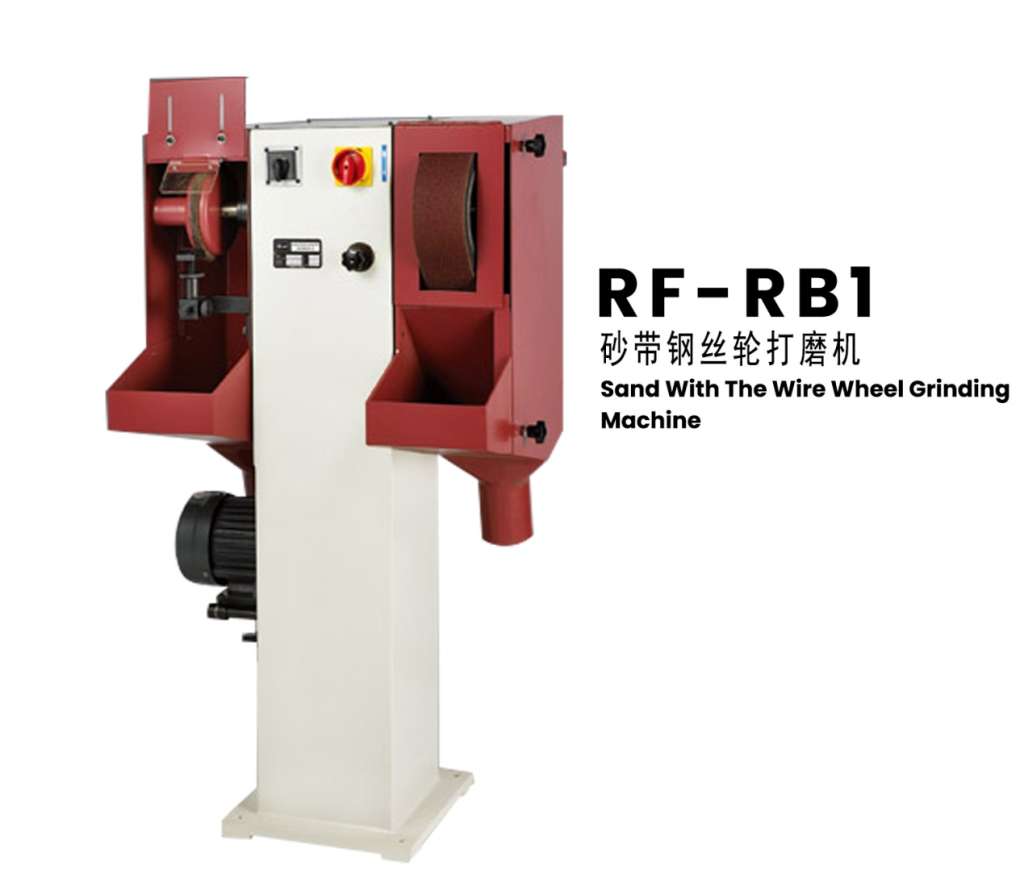 产品特点:
主要用于鞋帮边打粗、起毛加工。均匀地将鞋帮边沿皮革的光亮层打掉,从面提高鞋帮与鞋底之间的粘合力确保皮鞋粘合质量。
1、集砂带和钢丝轮两种起毛、打粗方式,可根据鞋帮的不同材质自由的选择。
| | |
| --- | --- |
| 电源电压 Power voltage | 380V/50 Hz |
| 总功率 Total power | 1.5KW |
| 砂带规格 Sand with specifications | 周长1300×90mm |
| 外形尺寸 External dimensions | 0.67×0.54×1.3(m) |
Product characteristics:
It is mainly used for roughing and raising of uppers.
Evenly beat off the bright layer of leather on the upper edge to improve the adhesion between the upper and the sole to ensure the adhesion quality of the leather shoes.
The main results are as follows:
1. Sand collecting belt and steel wheel are two ways of raising and roughing, which can be freely chosen according to the different materials of uppers.