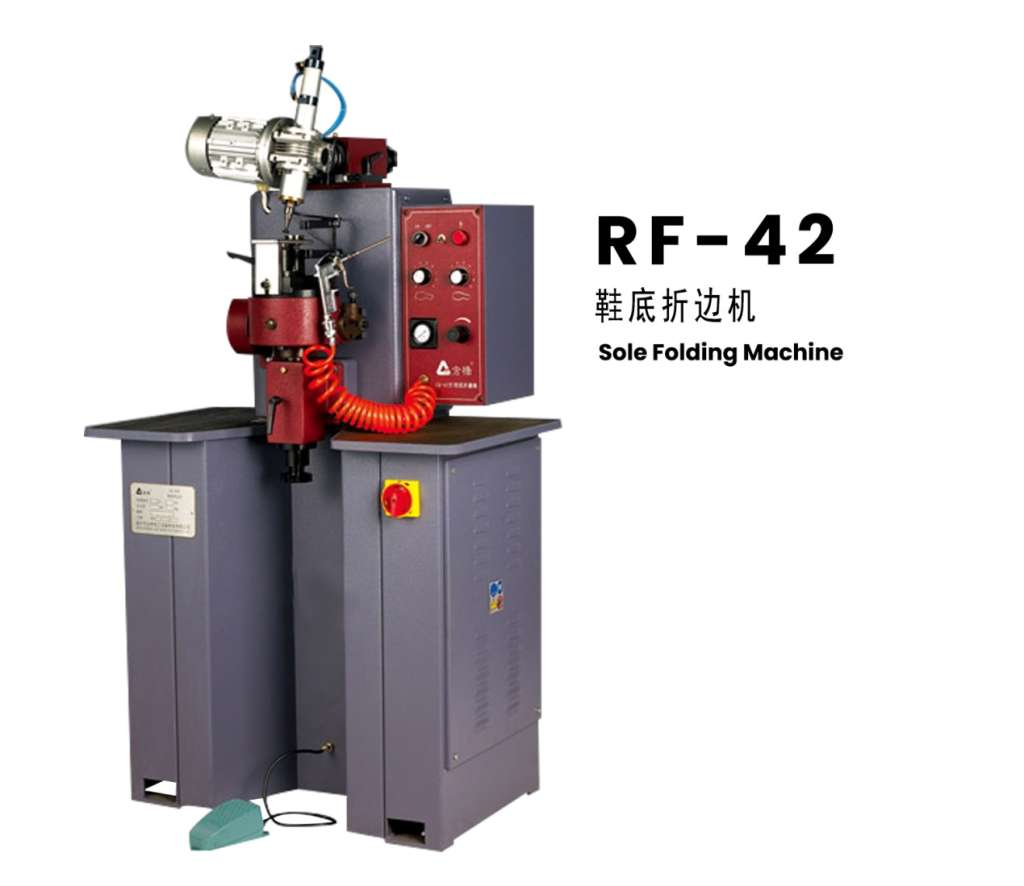 产品特点:
用于真皮及合成材料、仿革底外底的装饰性折边,通过靠轮、送料轮及压花轮的作用将外底周围折成一定形状和角度的边角,使外底达到特殊的美观效果,更换不同的靠轮可使折边的长度和外观达到不同的要求。
| | |
| --- | --- |
| 电源电压 Power voltage | AC380V 50HZ |
| 总功率 Total power | 0.67 KW |
| 气源压力 Air pressure supply | 0.5 MPa |
| 生产能力 Daily output | 4000双/班(8小时) |
| 外形尺寸 Extemal dimensions | 0.8×0.5×1.5(m) |
Product characteristics:
It is used for decorative folding of leather, synthetic material and imitation leather bottom. By the action of wheel, feeding wheel and embossing wheel, the outer bottom is folded into edges and corners of a certain shape and angle, so that the outer bottom has a special aesthetic effect.
The length and appearance of the flanged edge can meet different requirements by replacing the different recliner.