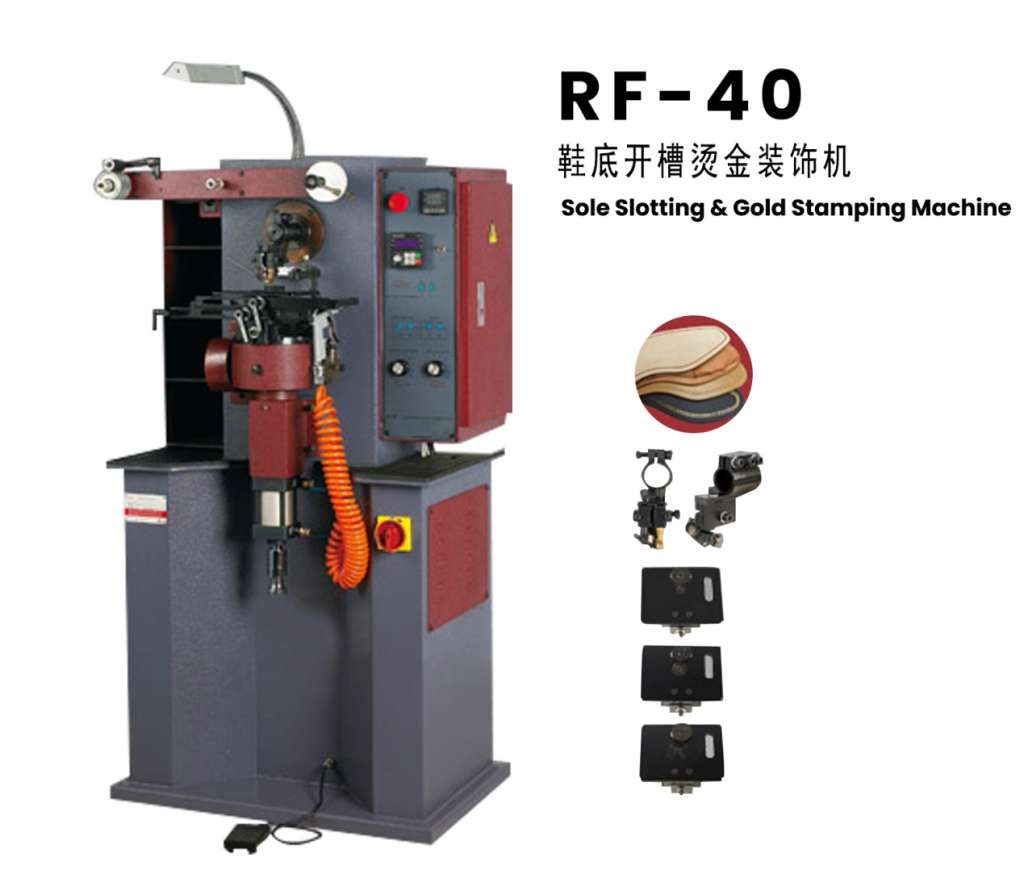 产品特点:
用于真皮外底和线缝外底的开槽、压花、烫金等装饰加工,更换不同的功能部件和不同的压轮及烫金纸,可对外底进行各种花纹的压花或烫金,达到装饰外底的目的,对线缝外底可进行切割和开槽加工,使铣槽藏于外底内,达到美观、耐用的效果,也可适用于橡胶、仿革底的外底加工。
| | |
| --- | --- |
| 电源电压 Power voltage | AC380V 50HZ |
| 总功率 Total power | 1.5 KW |
| 主轴转速 Spindle speed | 2000~4000 rpm |
| 外形尺寸 Extemal dimensions | 0.6×0.75×0.95(m) |
Product characteristics:
It is used for grooving, embossing, gilding of leather outsole and seam outsole, replacing different functional parts, different pressing wheels and gilding paper, etc. It can be embossed or gilded with all kinds of patterns on the outer bottom to achieve the purpose of decorating the outsole.
The line seam outsole can be cut and slotted so that the milling groove can be hidden in the outsole so as to achieve beautiful and durable effect, and can also be applied to the processing of the rubber and imitation leather outsole.