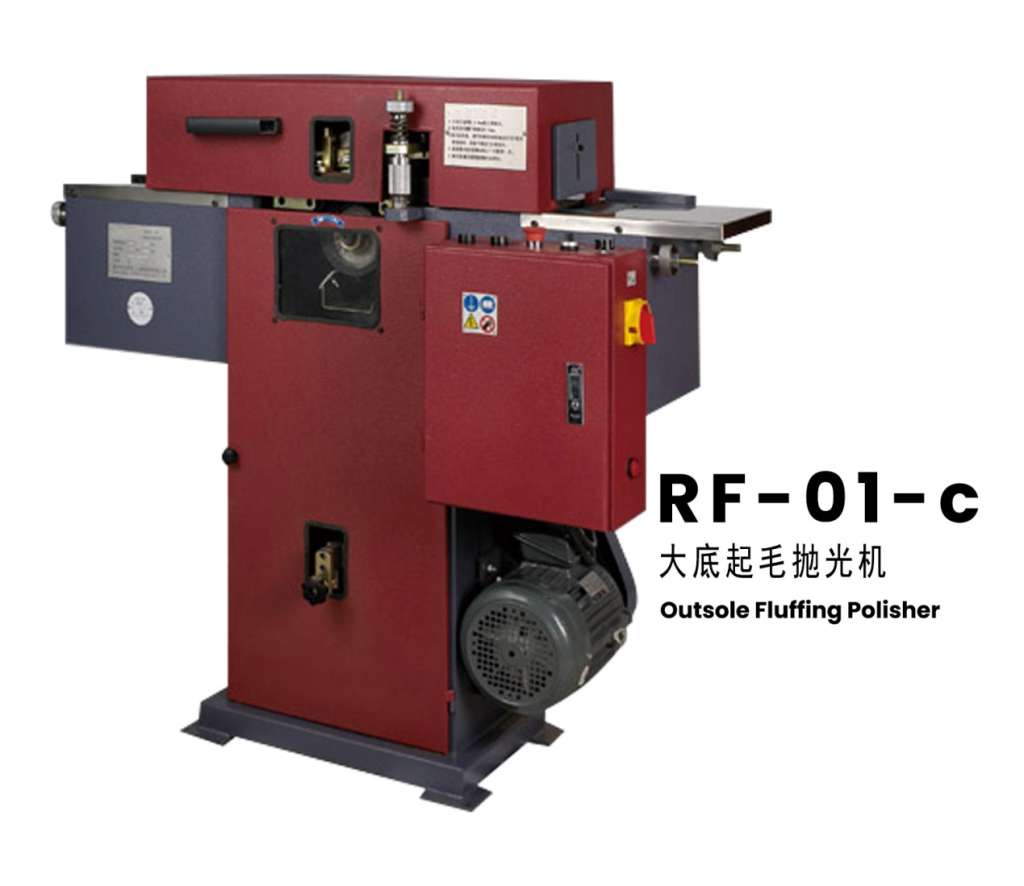 产品特点:
用于真皮鞋底的抛光和各种橡胶及合成材料的外底起毛、抛光加工、更换不同型号的砂带,可达到非常好的抛光效果,对于女鞋外底能起到一个很大的飞跃,具有操作方便、速度快、加工效果十分理想等特点。
| | |
| --- | --- |
| 电源电压 Power voltage | AC380V 50HZ |
| 总功率 Total power | 4.5KW |
| 起毛最大宽度 Max.roughing width | 160MM |
| 起毛厚度 Roughing thickness | 1.5-10MM |
| 生产能力 Production capacity | 4000 pair per shift |
| 外形尺寸 Extemal dimensions | 1.1x0.48x1.2(M) |
Product characteristics.
For leather soles polishing and various rubber and synthetic materials of the outsole hair, polishing processing, replacement of different models of sand belt, can achieve very good polishing effect, for women's shoes outsole can play a great leap!
The utility model has the advantages of convenient operation, high speed and ideal processing effect, etc.