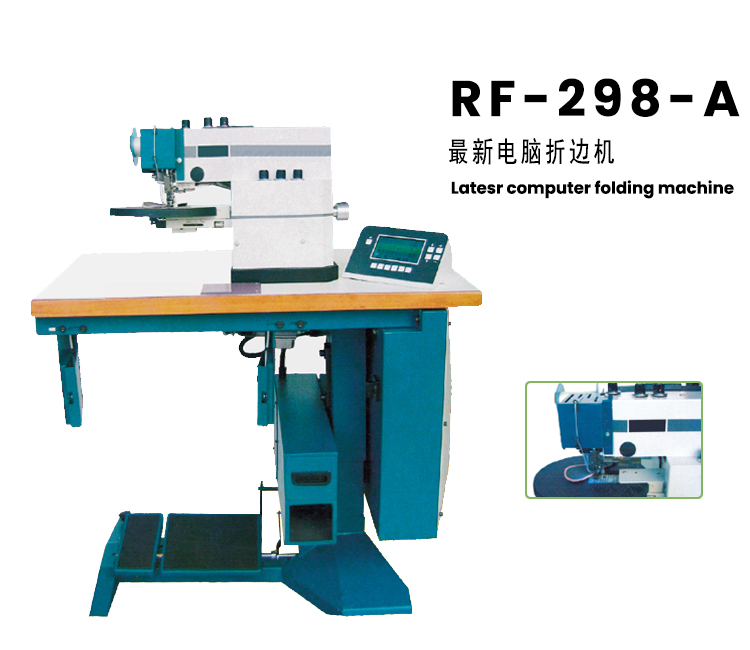 Product details.
Characteristics:
The electronic eye function can keep the width of the hem stable when operating in the small inner bend, and avoid the deformation of the hem product when preset shearing.
The reinforcing belt flywheel group enables the machine to fold into the 4mm wide reinforcing belt at the same time during the folding, which is suitable for the needs of different manufacturers.
Electronic eye sensing operation.
Automatic advanced device for keeping the width of flanging in small inner bending operation.
Speed function of preset inside and outside bending and straight line folding.
Shear number programmable.
Adjustable discharge setting.
Tapping.
Optional automatic / manual gluing.
Scissors cutting arrangement.
Straight-line stepping work.
Strong band width 1. 5 to 2mm.
Adjustable plate height.
French rollers (optional).
Package midsole device (optional.
Collapsible 4nmm reinforcement tape (optional).
Technical parameters:
Packing dimension (

wxdxh

)