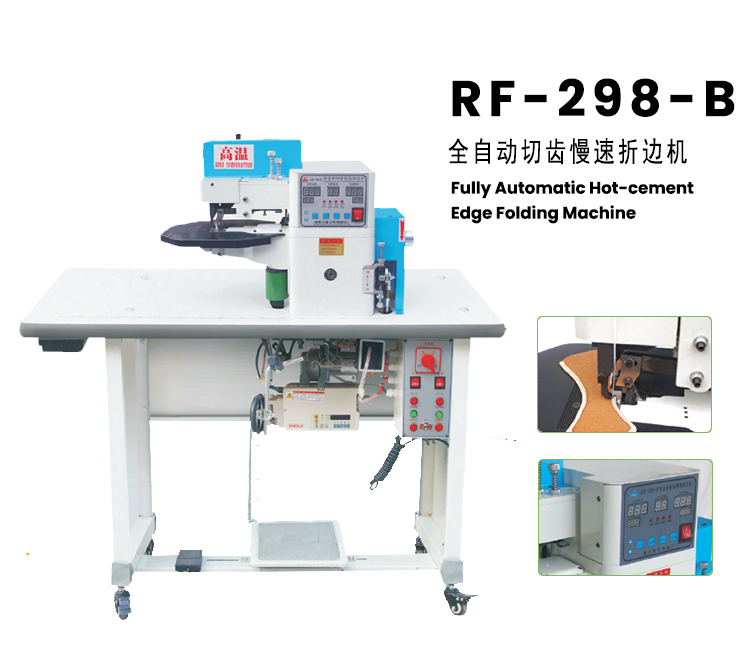 Product details.
Purpose:
This machine is suitable for shoes, purses, mobile phone cover leather products PVC, pu, natural leather, artificial leather, cloth and other materials, the use of hot melt adhesive automatic gluing and folding operations.
Characteristics:
1. It is used for all kinds of folding of leather products, folding of vamp, midsole of bag and pinching strip.
2. It has the function of automatic cutting teeth.
3. A new flanging device with uniform width of flanging.
4. The width of the hem can be adjusted from 3-8mm.
5. Suitable for all kinds of materials (synthetic skin, natural skin).
6. The improved pressure-guide device is convenient to adjust and use.
7.Mechanical operation replaces manual operation, the efficiency is 4-8 times of manual operation.
Equipped with accessories, can be dual-use shoes, bag midsole.
Technical parameters