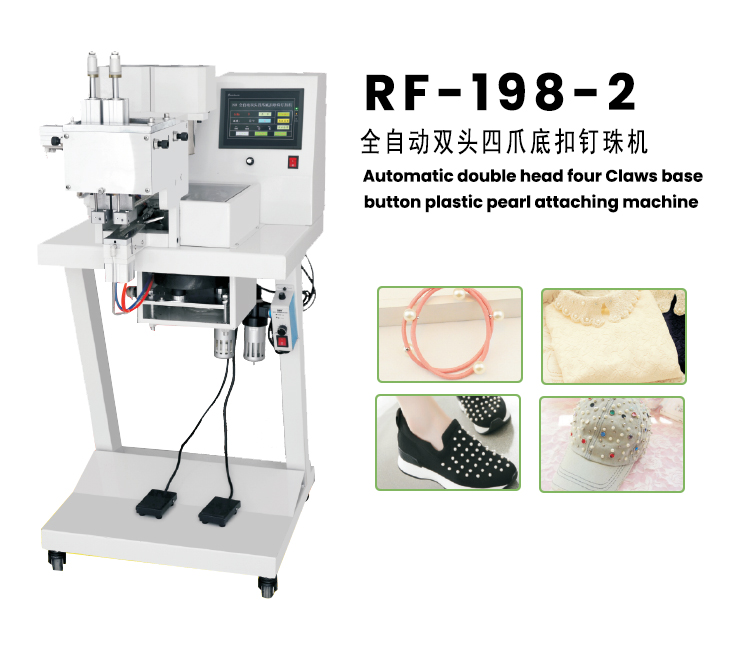 Product details.
Purpose:
This machine is widely used in clothing, shoes and hats, luggage leather goods, belts, scarves, curtains, mosquito nets, rubber bands, handicrafts, decorations and other industries.
Characteristics:
1 this machine is suitable for any 4mm-12mm full circle pearl use, only needs to change the mold then (this machine brings two sets of different specifications mold, may replace the work, the quick and convenient work mode operates not only convenient but also greatly enhanced the work efficiency).
2 automatic feeding device, accurate positioning, convenient operation, no need for manual control.
Adopting foreign advanced technology and imported pneumatic components, thus increasing the wear resistance of the machine and prolonging the service life of the machine.
(4) the touch control panel is adopted, which is more convenient to adjust the speed.
5 the machine has the characteristics of simple operation, stable performance, beautiful effect and so on.
Technical parameters: