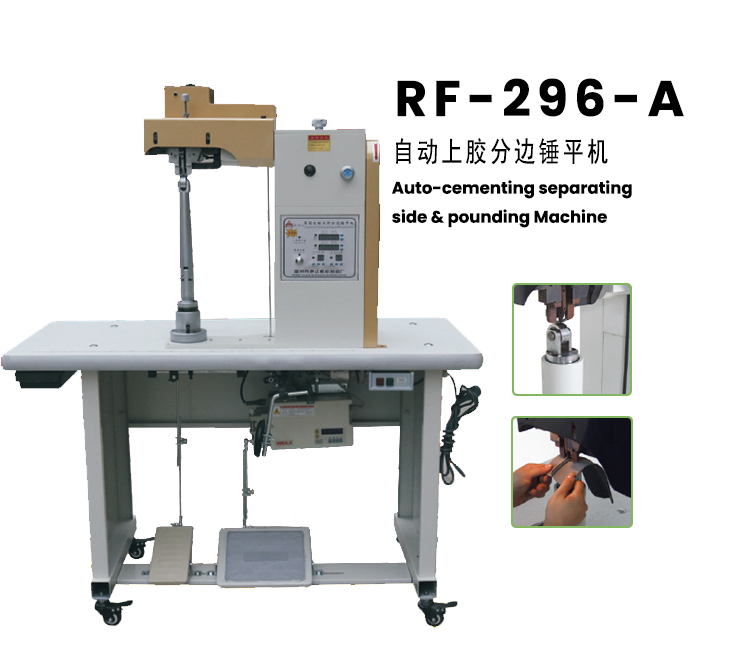 Product details.
Uses:
The machine is suitable for the seams of various leather products, such as PVC, pu, natural leather, artificial leather and cloth, etc.
Through the machine work can improve work efficiency, reduce procedures, do not damage the fabric and other advantages.
Characteristics:
1. The machine is an improved machine which integrates the functions of automatic electronic gluing machine, folding machine and massaging machine. The leather is automatically jointed and divided into edges by this machine, and the rubber hammer is used to flatten and shape the leather at one time. The working efficiency is improved and the working procedure is reduced.
A machine is equivalent to 10 people work, and divide the edge glue even, do not injure the fabric.
2. The machine adopts hot sol, which can save the time of passing through the test box of white glue, yellow glue and so on, and meet the requirements of environmental protection.
3. It is convenient to adjust the temperature and discharge flow of hot sol by electron. The output of glue is stable and accurate by automatically controlling the output of glue through photoresistance.
4. This machine is suitable for different types of work, easy to adjust, easy for employees to operate.
5. Using Taiwan electronic motor, the performance is stable and the failure rate is low.
Technical parameters: