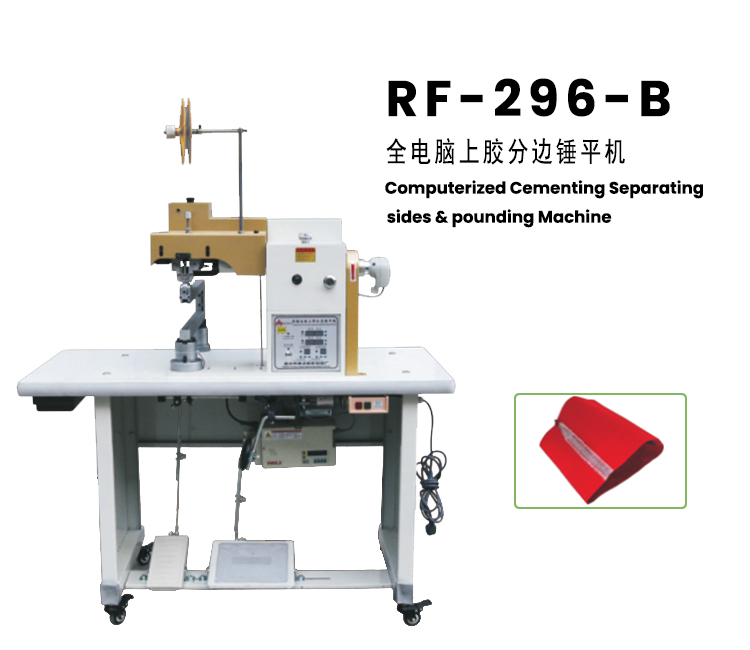 Product details.
Characteristics:
1. This machine is an improved machine which integrates the functions of automatic electronic gluing machine, folding machine and massage machine, and the leather is automatically jointed and divided into edges by this machine.
A machine quite 10 person work, moreover divides the side glue to be even, does not injure the fabric.
2. The machine adopts hot melt adhesive, which can save the time of overroasting white glue and yellow glue, and meet the requirements of environmental protection.
3. This machine is suitable for all kinds of high riding boots to hammer flat, breaking the traditional single beat flat mode, the exclusive design of the arm seat for the round, straight shoes bag.
The upper glue divides the side, the hammer presses the cloth belt one time to form.
The working procedure is reduced and the working efficiency is improved.
4. This machine is suitable for different types of work, easy to adjust, easy for employees to operate.
5. Use of Taiwan electronic motor, stable performance, low failure rate.
Technical parameters: