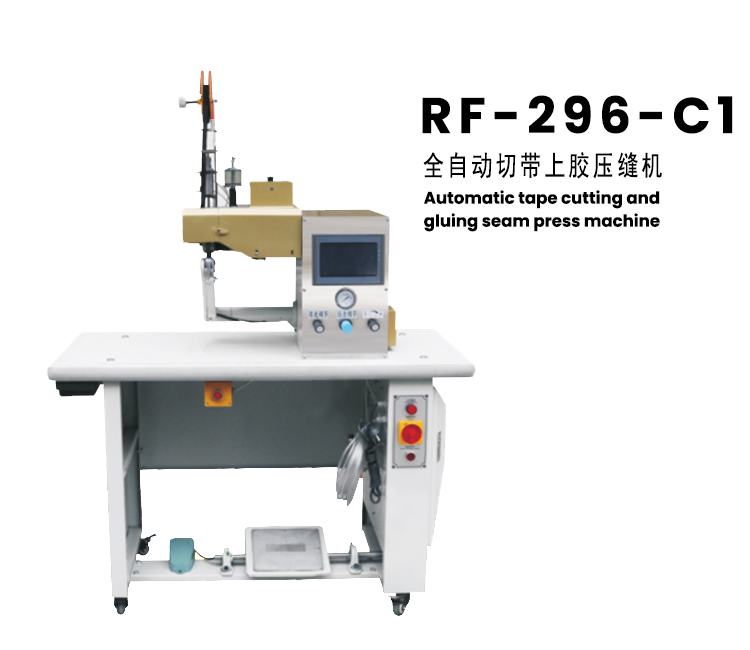 Product details.
Uses:
This machine is used to sew shoes, bags, clothing, PVC, pu, natural leather, ministry and other materials.
Automatic gluing, automatic tape adding, automatic belt cutting and flattening, multi-process integrated operation.
Tape according to the fabric requirements, such as cloth tape, such as tape with tape or no tape with rubber tape can be used.
Characteristics:
1. Adopt pneumatic layout, smooth action, reasonable structure, safe and reliable, can adjust the pressure according to the need of the fabric.
2. Adopt PLC control system, combine the low voltage control high pressure, solenoid valve and mechanical technology, make the whole working process realize numerical control and intelligence.
3. The hot melt adhesive is softened at high temperature, the roller is used to apply glue, the glue is uniform and save glue water, the glue has strong viscosity and so on.
4. The length can be set according to the need of the fabric.
Can also be set without setting the length, through the host and induction system to read the fabric required to strengthen the length of the belt, this function can be selected in the operating interface, foot mode can be.
5. Storage function, you can find shoes package options in the working interface, select "enter", can save 1-10 kinds of fabric length.
6, Guang Min sensing, according to the upper needs to choose "sensing mode" or "foot mode".
7. Automatic gluing, automatic induction, automatic tape cutting and other functions, new mechanical layout and good electrical control system.
The machine can effectively increase the output of the product and the efficiency is 6-8 times as much as that of the artificial one by making the machine to cut the belt accurately, to make the surface section smooth, to adjust the speed of the machine intelligently and to have the excellent mechanical structure.
8, this machine can also do waterproof belt, if necessary, when the order can be issued.
Technical parameters: