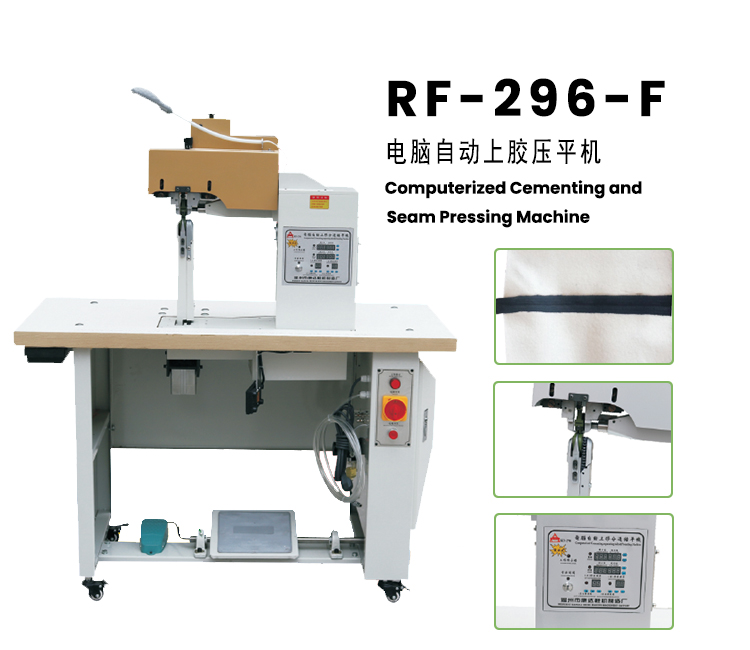 Product details.
Uses:
This machine is suitable for all kinds of leather products, such as PVC, pu, natural leather, artificial leather, cloth material and so on, such as uppers, cases and cases, mobile phone cases, etc. It is suitable for gluing, reinforcing belt, hammering and flattening multi-process integrated operation.
Characteristics:
1. This machine is an improved machine which integrates the functions of automatic electronic gluing machine, folding machine and massage machine. It is suitable for any two pieces of materials that need to be sewn together. It can also be used for automatic gluing, side-splitting, hammering and strengthening, and one-time molding.
Improve work efficiency and reduce working procedure.
A machine works for as many as 10 people.
2. The machine can choose to divide the edge or not, glue or no glue, hot melt adhesive or white glue can be selected, save the amount of glue and meet the requirements of environmental protection, even glue, do not damage the fabric.
3. This machine is suitable for different types of body work. The rocker arm can swing back and forth. It is convenient to adjust and easy to discharge and operate.
4. Using servo electronic motor, stable performance, low failure rate.
Technical parameters: