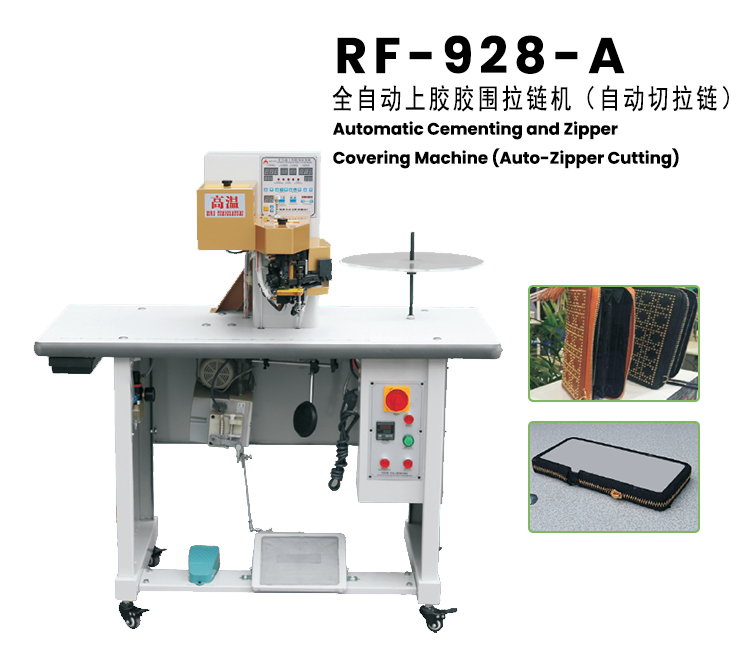 Product details.
Uses:
This machine is specialized in the production of leather folding machine on the basis of years of practice, according to the needs of the market and developed a special suit for silver bags, purses, handbags, notebook bags and other leather products of the new equipment.
Characteristics:
1. Zippers of #5#, #7# and #8# are applicable.
2. The sol-gel temperature, the flow rate and the temperature of gumming are displayed digitally, and the gumming is adjustable.
And the outside bending and the straight line part, the glue quantity may separately set, thus the outward appearance is more beautiful.
3. The speed of the zipper can be adjusted freely, and the servo computer motor has the function of automatic positioning.
This machine can set the required length of zipper cloth, automatic induction shearing, or pedal in the position of the need to cut zipper cloth.
5, the main function has the automatic feeding, the automatic gluing, the automatic packing zipper, the automatic cutting zipper and so on the function completes in one time; more has out the glue to be uniform, stable, smooth, does not break the glue, hangs the glue and so on the merit, the product is smooth, full.
The effect is beautiful.
Technical parameters: