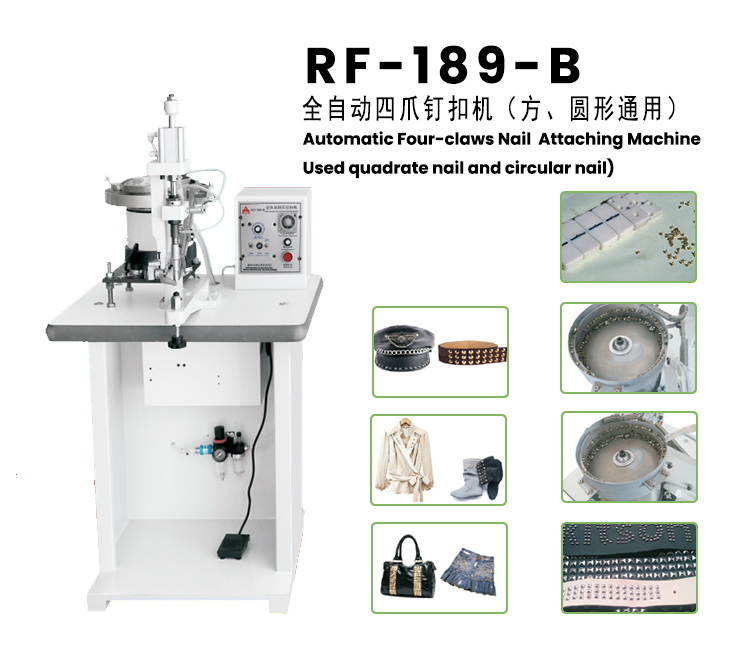 Product details.
Uses:
This machine applies to clothing, shoes and hats, handbags, belts, handicrafts and so on.
The utility model has the advantages of laser point irradiation location, easy operation, high efficiency, etc.
Characteristics:
1. It is suitable for all kinds of four-claw nails of different shapes of 2.0mm-12mm.
2. Automatic feeding of feed guide without manual control.
3. Adopting a new type of vibrating plate device, no matter selecting square buckle or round buckle, there is no need to replace the vibrating plate, thus the wear-resisting degree of the machine is increased and the service life of the machine is prolonged.
This machine can adjust the working speed, fixity, brightness and so on.
5, but also according to their different needs, different patterns of buttons, regardless of the choice of square buckle and round button, only need to replace the mold.
6. A machine is equivalent to 6 workers working, and the interface is not deformed, reverse buckle standard and beautiful.
Technical parameters: