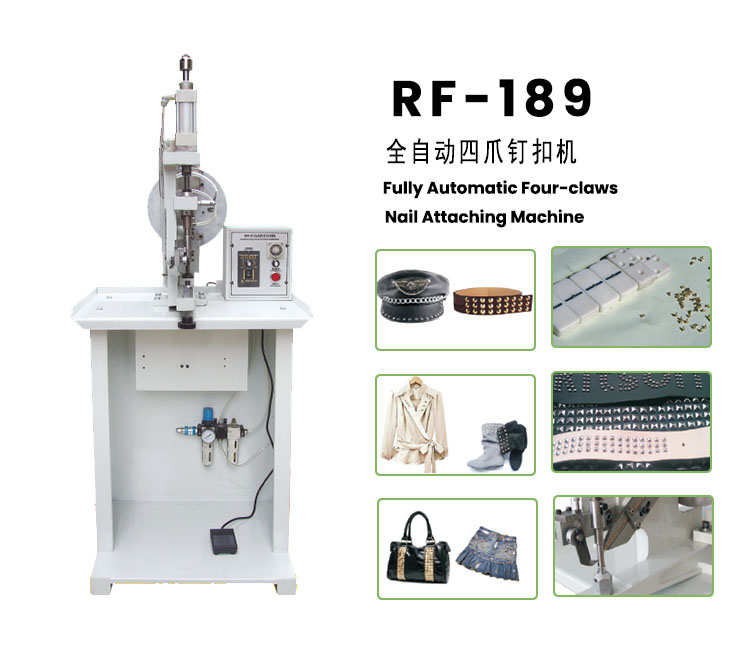 Product details.
Uses:
Suitable for fabric, can be fastened to the upper four-claw, clothing leather goods, luggage, handicrafts, jewelry and so on to form a beautiful pattern.
Characteristics:
1. The machine adopts the automatic feeding system, which can fasten the claw nails to the products quickly and safely.
It can greatly improve the production efficiency of the factory.
2. Safety protection device, using photoelectric induction technology to prevent operators from hurting their fingers.
3, laser positioning, easy to operate, accurate, can play different patterns.
Under the machine about foot position, so that workers have a good and comfortable sitting posture, reduce work fatigue, the perfect embodiment of the "people-oriented" ergonomics design.
Technical parameters: