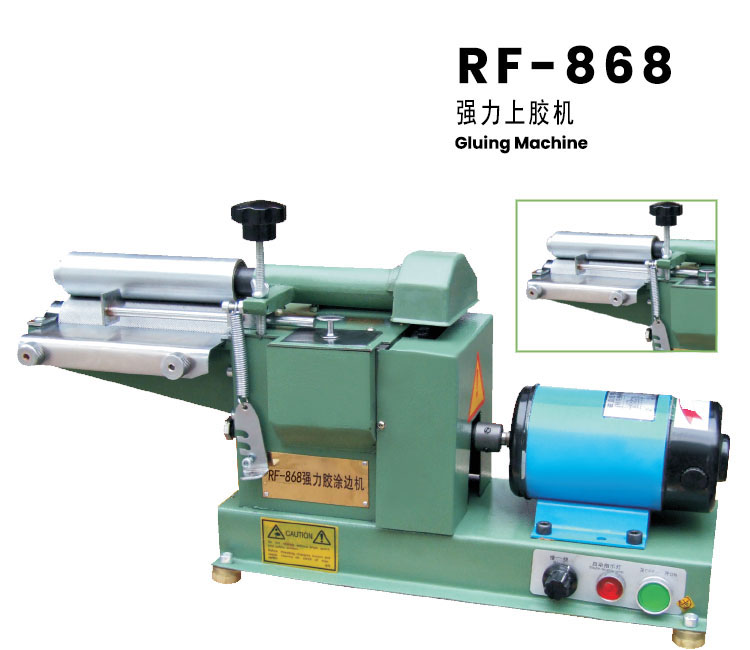 Product details.
Characteristics:
1, the machine is applicable to leather goods, luggage, shoes and bags, medium, soles, along the edge of materials such as the peripheral and flat brush strong glue.
2. This machine is automatic circulation device and seal design, avoid strong glue precipitation, volatile vulnerable, work and material thickness, glue amount can be adjusted at will.
The width of the edge gluing is fixed by the guide device to reach the same level.
Equipped with rotary roller, the sole, middle bottom and material with round edges can be rotated automatically to realize the automatic gluing of the peripheral or semi-peripheral parts.