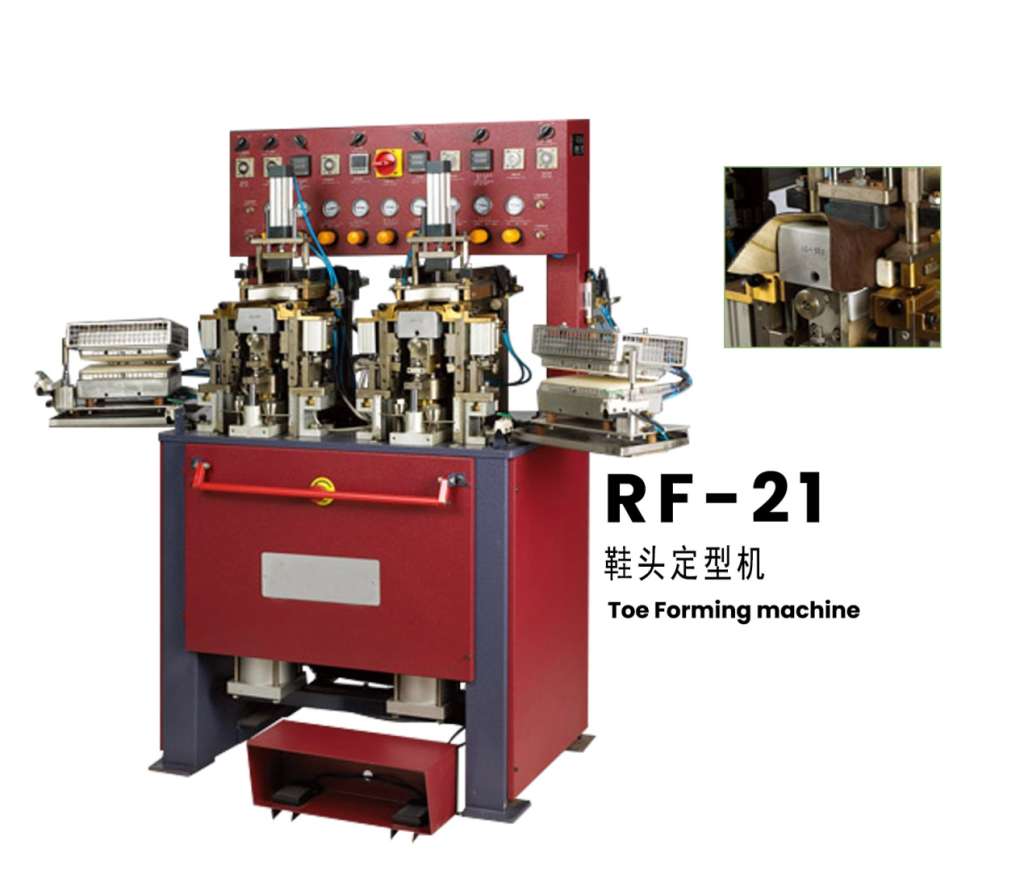 产品特点:
用于中高档皮鞋结帮前鞋头的后踵的预成型加工。
功能:
经过预成型处理的鞋头,鞋面更贴合楦头,挺实而富有弹性,美感十足,品质更佳。有别于传统定型预热,采用湿热式预热,保持了原来的韧性和光泽度。自动化程度高,所有的动作全由气缸完成。配有蒸汽强度控制装置,可根据鞋材质调整。特有的爪型设计。
Product characteristics:
It is used for preforming the heel of middle and high grade leather shoes.
Function:
after preform treatment of the toe, the upper is more attached to the last, very solid and elastic, full of beauty, better quality.Different from the traditional set of preheating, the use of hot wet preheating, to maintain the original toughness and gloss. High degree of automation, all the movements.It's all done by the cylinder. Equipped with steam intensity control device, can be adjusted according to the material of shoes. Unique claw design.