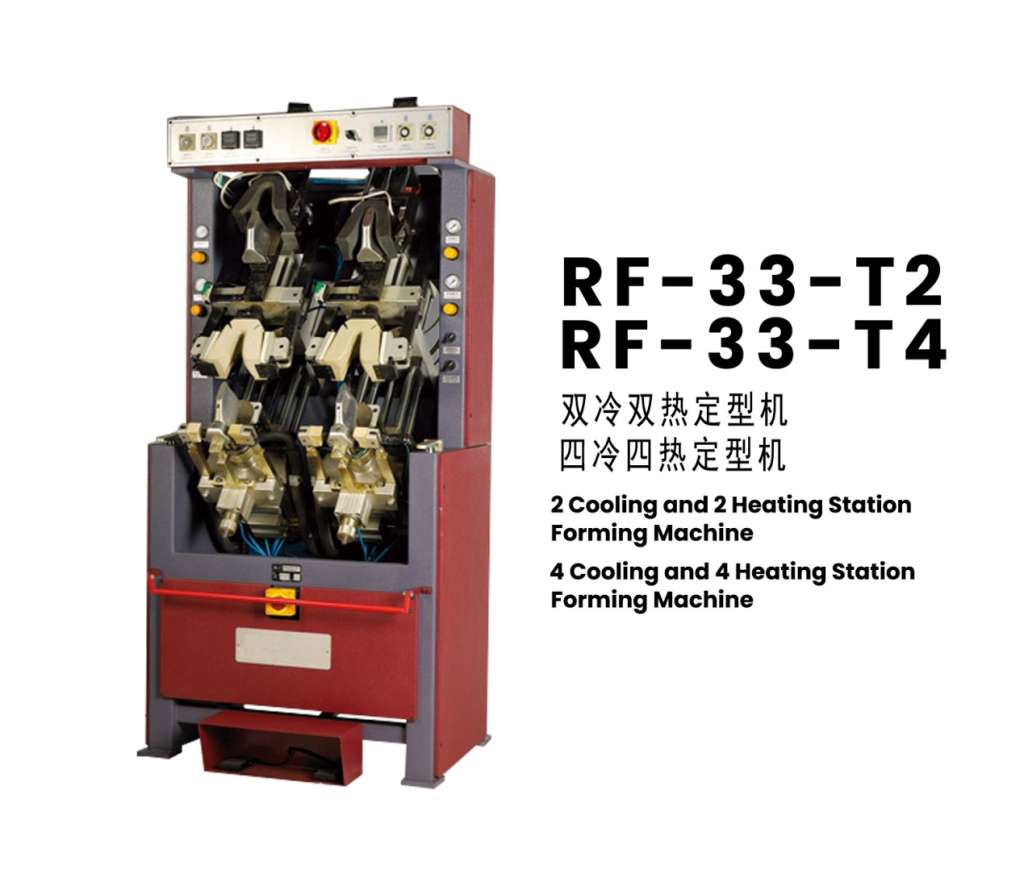 产品特点:
用于皮鞋、马靴、运动鞋等中高档鞋类鞋帮后踵的预定型加工。
功能:把后帮、主跟、衬里三者粘合为一体,并且基本达到鞋楦后身的形状。人性化倾斜设计,操作简便,减少操作疲劳。特有的拉帮自动纠正绑紧功能。气动及PLC控制,自动化程度高。冷热工位可同时工作,生产效率远远高于其他同类产品。
电源电压
Power voltage

AC 380V 50Hz

AC 380V 50Hz

总功率
Total power

1.1kw

2.2Kw

气源压力
Air pressure supply

0.5MP

0.5MP

生产能力
Production capacity

1000双/班(8小时)

2000双/班(8小时)

外形尺寸
External dimensions

0.9×0.62×1.73(m)

1.63×0.62×1.73(m)
Product characteristics:
For leather shoes, riding boots, sportsshoes and other high-grade shoes uppers heel pre-shaping processing.
Function:
the rear side, the main heel andthe lining are glued together into one body, and the shape of the back body ofthe shoe last is basically achieved. The human nature inclines the design, theoperation is simple, reduces the operation fatigue. The special pull-side automaticallycorrects the tie tight function. Pneumatic and PLC control, high degree ofautomation.
Cold and hot work station can work at thesame time, the production efficiency is far higher than other similar products.